DJ Krazy T offers the best Professional Disc Jockey service including sound and lighting in Charlotte North Carolina. DJ Krazy T has joined forces with other wedding vendors for a few collaborations that will help make your day easier and save you lot of money. Check out these specials below on professional DJ service and other wedding services.
( Price subject to change at any time, these are LIMITED time offers)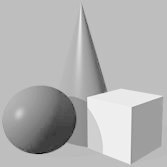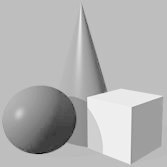 DJ KrazyT Referrals,
DJ Krazy T offers High Energy Professional DJ services in Charlotte North Carolina and only works with the best. Below you will find other professionals who DJ Krazy T either uses or beleive's in. Click on any of these services to view the web site and tell them DJ Krazy T sent you. I promise you will not be disappointed.
vip Transportation Images of Power

Tim Hines Photography The Silk Veil events by Ivy

Aprils Floral Expressions Heaven Sent Catering

RDP Graphics Emma's Girls cakes and pastries

Services and business you should call.

For excellent child care (after school, tutoring, day care and summer camp) in the Charlotte area; call Little Angels learning academy 704-596-0920 www.Littleangelslearningacademyofnc.com
For the best wedding cake in town call Austins bakery and design 704-573-2043 www.austinsbakery.com
Krazy T only rides in VIP Transportation, 704-200-2347 www.ondutylimo.com
Images of Power 704-249-0131 is the best place to go for all of your video needs, Wedding, sporting, performance and MUCH more www.imagesofpower.com

Have Derek at Derek's family photos 704-737-5608 capture your most important moments www.derekfamilyphotos.com
Rob Price at RDP Graphics 704-307-9561, has been responsible for ALL DJ Krazy T graphics and printing! www.rdpgraphics.com
Call Ivey 704-287-6073 at the Silk Veil weddings and events for the best Coordinator in NC www.thesilkveil.com

For excellent Marketing contact Dana at Motivation Marketing 704-777-3368 www.motivationmktg.net
Images on this web site were captured by Lunahzon Photography | Altered Images by Heather | Whitney Photography | Tim Hines
www.Lunahzon.com and www.alteredimagesbyheather.com and www.whitneyphotography.com www.timhinesphotography.com
For print art ( art work, framed art and custom cards) call Iris 716-830-1466 www.imkirkwood.webs.com
The Kiser Group makes Custom cakes for Me, And other celeberties visit www.thekisergroup.com
DJ Krazy T stays grounded by reading www.brothaonline.com